Is there anything worse than having a bad hair day? I'm one of those unlucky people that always hated my hair growing up. I had curly hair (which I HATED) and just wanted to have long straight hair like all the girls in my class. Fast forward a few years and I started straightening my hair every.bloody.day religiously wore straight hair extensions. Safe to say my hair was lacking TLC. It was dry, broken, damaged and pretty much a hot mess.
I tried everything; getting regular cuts, trying to straighten my hair less, keeping my hair natural somedays, applying treatments every other day, even getting my hair relaxed. I was still left with brittle, damaged, dry hair stuck at one length. It was FRUSTRATING. Hair is so important, you really don't realise how much it impacts your confidence and how you feel about your appearance in general.
My older sister had the same curly hair as I did growing up but one day she just bounced in with hair silkier than Egyptian Cotton & I was like "whaaaaaat did you do, where did you go and how can I do the same!!!" Picture going from Diana Ross to Kim K, real quick. Want to know the secret? Keep reading 😉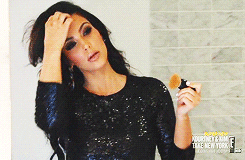 Ladies I reveal to you the magical, the amazing, the miracle worker:                                                                  THE BRAZILIAN BLOWDRY!
The Brazilian Blow Dry is a semi permanent hair treaTment designed to smooth and nourish your hair. The straightening keratin treatment is the answer for frizzy, damaged, broken, curly, dry or coarse hair. It lasts up to 12 weeks and believe me when I say IT CHANGED MY LIFE!
I've got it 3 times so far. The first time was July 2016, second time December 2016 and then July 2017. I've left it longer than 12 weeks between each treatment but it is recommended to get it topped up every 3 months.
A treatment loved by celebrities and beauty experts, the Brazilian blow dry is a way of smoothing and improving the condition of your hair. Not only will your locks become more manageable, but you'll save yourself tons of time in the mornings, after showers and as it remains really straight less damage to your hair.
The Process
Your hairdresser will start by giving your head and scalp a thorough shampoo and conditioner, getting rid of any dirt or products in your hair.
The stylist gives the hair a rough dry with a towel then a blast dry with the hairdryer. When the hair is a little damp, the hair gets separated into different sections and the keratin treatment gets applied section by section. Once the treatment is applied (this can take around 30 minutes depending on the length and thickness of your hair) it is then left to set in your hair for about an hour.
As your hair is blow dried, the keratin treatment is locked in. Then a keratin enfused straightener is used to leave it sleek, straight and soft. At this point I usually get my hair trimmed/styled also.
After just one treatment your hair will be straight, kink free, shiny and extremely silky. Does this sound like anyone's hair?
The Benefits
What I love about this treatment is the after-care is so minimal. You don't need to buy any specific tools or products. It is very ideal you get sulphate-free hair products so additional chemicals aren't used in your hair; but these can be any brand and are very affordable.
It helps your hair grow. Since you no longer need to apply direct heat on your hair to achieve a smooth, straight look, your hair gets damaged less. Blow drying it once after it's washed will keep it straight until you need to wash it again. Unless you like to curl your hair a lot, it's really easy to not use any heating tools on it everyday in comparison to before you get the treatment. The treatment helps nourish the hair so as long as you get regular trims and don't use too much heat on it, it will grow!
Frizz is no more. This is a major key for me (DJ KHALEDDDDD), between hot weather, humidity, rain or wind; my curly hair hidden behind a straightener NEVER LASTED. But now they do, it remains perfect. Even getting in and out of the pool I don't fear I'll end up looking crazy.
It's suitable for all hair types – whether your hair is bleached, highlighted, permed, relaxed, kinky, damaged or previously straightened, the Brazilian blowdry has you covered.
This is my hair transformation.
BEFORE; completely dry.
AFTER; silk, soft, shiny & straight! The quadruple S 😉
Where do I get this magical treatment you may ask? I get mine done in The Studio which is a Brazilian hair salon located on the southside of Dublin in Ranelagh (Dublin 6, about 20 minutes from Dublin City Centre). Prices start from €90 depending on your hair length and thickness.
Couldn't recommend it more. 10/10!
D x